Our Recommended Stockists
These are a selection of our recommended hop stockists. Use this list to find the right hop at a quality retailer or wholesaler.

Yakima Valley Hops
702 N 1st Ave, Yakima, WA 98902
(208) 649-4677
Did you know that 80% of all the hops grown in the USA are grown in the Yakima Valley? Yakima Valley Hops supply hops for contract, wholesale, and retail to domestic and international customers. Located in the heart of Yakima Valley, they stock over 150 varieties, each packaged in mylar foils with resealable zip locks.
Shop Now
---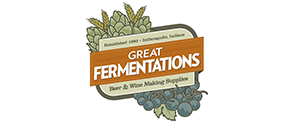 Great Fermentations
5127 E 65th St, Indianapolis, IN 46220
(317) 257-9463
Established in 1995, the team at Great Fermentations are driven by three things: helping their customers make great beer and wine on their own, providing the best products and service day in and day out and of course their daily 5:30pm shift beers. Made up of brewers and vintners with a combined 45+ years of experience, they love talking about their craft and helping customers with whatever fermentation desires they might have. Whether you are local to Indiana or shopping online, they're here for you in the never ending quest to craft that perfect batch.
Shop Now
---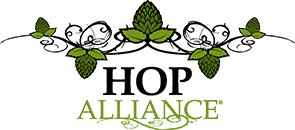 Michigan Hop Alliance
51960 W. 12 Mile Rd
Wixom, MI 48393
(616) 403-6880
Our mission is to create an environment that fosters the hop industry in Michigan through knowledge sharing and equipment availability in order to create a product for our breweries and home brewers that is superior in quality and environmental responsibility.
We are a Michigan farmer owned and sustainably grown, high quality hop producer. Our focus is to be a resource for Michigan hop growers and to provide Michigan breweries and home-brewers with the best hops in the Mid-West. MHA can meet the needs of the most specialized breweries to the beginner home-brewing masher!
Shop Now
---
Are you a quality hop retailer or wholesaler? Contact me to get listed.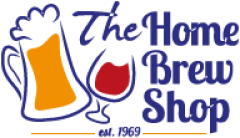 The Home Brew Shop
Unit 2 Blackwater Trading Estate Blackwater Way, Aldershot Hants GU12 4DJ
01252 338045
These guys are one of the oldest home brew shops in the UK with over 46 years in the industry. They're also the oldest online homebrew company in the UK beginning operations online in 1994. The Home Brew Shop UK can supply brewers with absolutely anything they need to brew their own wine or beer at home.
Shop Now
---
Are you a quality hop retailer or wholesaler? Contact me to get listed.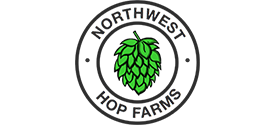 Northwest Hop Farms
Chilliwack, BC, Canada
604.845.7974
Northwest Hop Farms are a Fraser Valley hop farm and full service hops distribution company. We grow, and process first class BC hops. We source and distribute premium hops from BC and all the great growing regions around the world. From field to glass!
Shop Now
---
Are you a quality hop retailer or wholesaler? Contact me to get listed.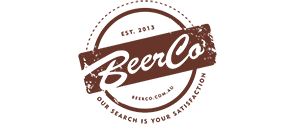 BeerCo
0400 040 195
Our quest is to alleviate the world of beer poverty giving you the chance to brew your own great beer made from the finest malt, hops and yeast. Quality independent brewing ingredients and materials for brewers – home and pro. We will do our very best to get it to your door, your local home brew shop or club so you too can brew a wonderful beer. – Dermott, Rog & Gus
Shop Now
---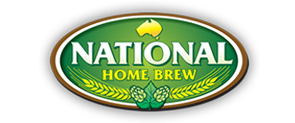 National Home Brew
Unit 2, 92 "The Precinct" Beach Rd, Pialba Hervey Bay Queensland 4655
(07) 4128 2033
National Home Brew caters to brewers at all levels, whether you're after range, value for money or hard to find items. They offer over 100 different brewing kits, 130 varieties of grains including Australia's widest range of specialy grains for steeping and over 70 varieties of hops. Whether your preference is home crafted ales, wine making from kits or grapes, spirits or any one of our extensive food ranges, you'll find everything you need at National Home Brew. Established for over 20 years, their staff are all brewing and food enthusiasts so they understand your needs.
Shop Now
---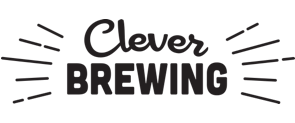 Clever Brewing
Unit 7 188 Chesterville Rd, Moorabbin Melbourne Victoria 3189
(03) 9017 4140
Brew like a pro. Australian-based Clever Brewing is here to help take your brewing to the next level. Home brewing supplies and service that you just have to experience. They've got all the malts, hops, yeast, and brewing equipment you'll ever need to brew your own craft beer. If you're as passionate about beer brewing as they are, take a look.
Shop Now
---
Are you a quality hop retailer or wholesaler? Contact me to get listed.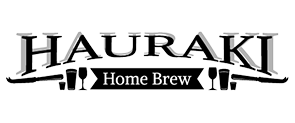 Hauraki Home Brew Services
17N Douglas Alexander Parade, Albany, Auckland, 0632
(09) 442 5070
Hauraki Home Brew Services has always been a local New Zealand family-owned business. It was started by Bill and Bobby Dron more than two decades ago and is now owned and run by their daughter, Tiffany and her husband Jason. Hauraki has a huge range of the highest quality beer and cider making kits, specialty yeasts and malted grains and hops from local NZ growers and abroad. They also stock top quality grape Wine Kits, cheese making supplies and are the exclusive NZ Importer of John Bull Beer Kits (UK) and Cheeky Monkey / KenRidge Wine Kits (Canada).
---
Are you a quality hop retailer or wholesaler? Contact me to get listed.