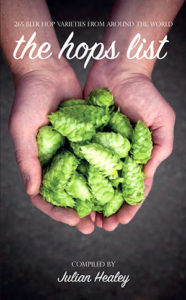 The ultimate hop guide.
The Hops List
 is the world's most comprehensive beer hop dictionary. 
Covering a staggering 265 unique varieties, use it to discover new hop flavours and aromas from around the world. The first of its kind, it's the largest ever repository of hops information ever compiled. With it you'll have access to things like analytical data, tasting notes, substitute and style suggestions and lots more.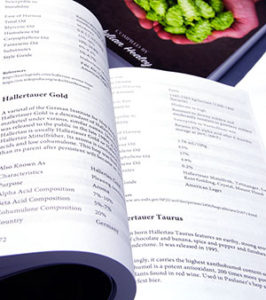 Learn from the masters. Inside there are also brilliant insights from brewmasters at some of the world's most prestigious craft breweries. Brewers from the likes of Deschutes, D.G. Yuengling & Son and Brooklyn Brewery reveal some of their favourite varieties as well as tips on how to use them best.
The Hops List is a fantastic digital resource for both professional and amateur brewers wanting instant access to information on just about every beer hop on the planet.

Buy the Book
---


"Beers are composed of four relatively simple ingredients…but scrolling through a digital copy of this self-published book, it's easy to see why the term 'hoppy' is a woefully inadequate description." Gary Dzen, The Boston Globe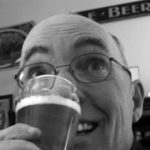 "…astonishingly comprehensive, including varieties I had not heard of. It's going to take me a while to get through it." Stan Hieronymus, Author, "For The Love of Hops"


"This is likely the most comprehensive guide to hop varieties…a must have for your digital library." newschoolbeer.com


"There has been a lot of work into this resource, and it's as comprehensive as anything I've seen before…incredibly helpful." aleofatime.com
"…I'm astounded to find so many varieties I didn't even know about. I really hope it will become the go-to resource for home and commercial brewers alike." David (Homebrewer)

---
265 Varieties
Up-to-date and intricate histories and descriptions of 265 hop varieties. Learn what they're like and where they came from.
Learn From the Experts
Read insights from brewmasters at some of the world's most prestigious craft breweries like Deschutes, D.G. Yuengling & Son, Brooklyn Brewery and lots more.
Data, Styles & Substitutes
Detailed data on acids, oils and growing information as well as beer style recommendations and potential substitutes.
---
Buy The Book
Physical copies of The Hops List can be purchased from home brew stores in many locations around the world. A few of our main stockists are linked in the list below. The book can also be purchased as an eBook via Apple's iBooks, on Amazon for Kindle or as a PDF. Links are below.
USA
Europe
New Zealand
Australia
eBook (Apple Devices)
eBook (Kindle Devices)
eBook (PDF for Desktops & Laptops)