Our Recommended Hop Sellers
These are a selection of our recommended hop sellers. Use this directory to find the right hop at a quality retailer or wholesaler. You'll also find links to these same companies on many of our individual hop pages depending if they sell that variety or not.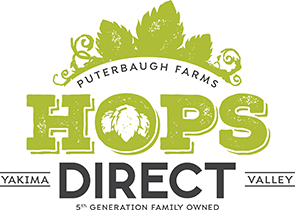 Hops Direct
686 Green Valley Road Mabton, WA 98935 USA
(509) 837-3616
Puterbaugh Farms is a 5th generation hop farming family, growing hops in the Yakima Valley of Washington State since the early 1930's. We stand behind our product and take every step necessary to ensure that our hops live up to the high standards maintained by our Puterbaugh Family. We currently grow 19 different hop varieties, but we are always expanding and looking toward the future. As growers, we provide hops that are dried at precise temperatures and handled with genuine care. Our hops are kept in cold storage year-round here on our farm until delivery direct to you. The Hops Direct stencil on your order is our guarantee that you are receiving our highest quality hops straight from our family to you and yours.
Shop Now
---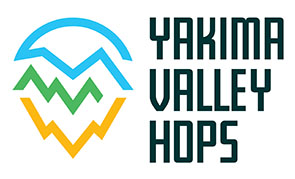 Yakima Valley Hops
702 N 1st Ave, Yakima, WA 98902
(208) 649-4677
Did you know that 80% of all the hops grown in the USA are grown in the Yakima Valley? Yakima Valley Hops supply hops for contract, wholesale, and retail to domestic and international customers. Located in the heart of Yakima Valley, they stock over 150 varieties, each packaged in mylar foils with resealable zip locks.
Shop Now
---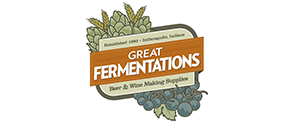 Great Fermentations
5127 E 65th St, Indianapolis, IN 46220
(317) 257-9463
Established in 1995, the team at Great Fermentations are driven by three things: helping their customers make great beer and wine on their own, providing the best products and service day in and day out and of course their daily 5:30pm shift beers. Made up of brewers and vintners with a combined 45+ years of experience, they love talking about their craft and helping customers with whatever fermentation desires they might have. Whether you are local to Indiana or shopping online, they're here for you in the never ending quest to craft that perfect batch.
Shop Now
---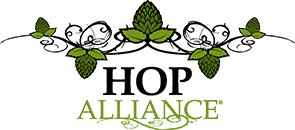 Hop Alliance
51960 W. 12 Mile Rd
Wixom, MI 48393
(616) 403-6880
Our mission is to create an environment that fosters the hop industry in Michigan through knowledge sharing and equipment availability in order to create a product for our breweries and home brewers that is superior in quality and environmental responsibility.
We are a Michigan farmer owned and sustainably grown, high quality hop producer. Our focus is to be a resource for Michigan hop growers and to provide Michigan breweries and home-brewers with the best hops in the Mid-West. Hops Alliance can meet the needs of the most specialized breweries to the beginner home-brewing masher!
Shop Now
---
Are you a quality hop supplier in the USA? Contact us to get listed.